Let me just say I love the piddleloop sewing team! Jen and Wendy are amazing! And well I haven't even met Wendy! I saw Jen at SNB tonight and she had in hand my bag of swag with her.
First I must apologize to Jen for the bad pictures but my camera sucks!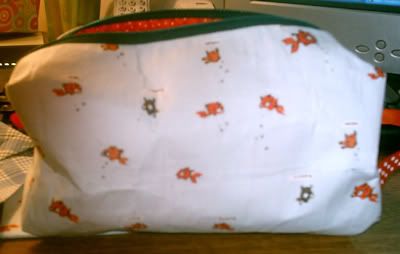 That is my small project bag as they call it. I call it "here fishy fishy fishy". Let me say I LOVE it!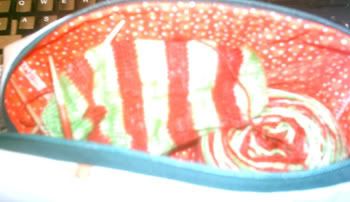 This is the inside of my bag, I love the lining also! Notice my self striping sock already in there.

The small 4x6 matching fishy fishy fishy pouch. And a small little bag notions bag maybe, I need to ask Jen what that is for. But it is more monkey's and i love monkey's. You will also see my headbands in the background. I totaly was not planning on these.. but jen is a head band pusher... LOL j/k. They were in the bag with the bobby pin things I asked for. And I couldn't help but look.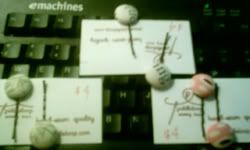 And the bobby pin things that started it all. when I talked to jen 2 weeks ago about getting some stuff... This was all I had planned on. LOL What can I say I am a sucker for handmade stuff!
Piddleloop Go Check it out!